EnvisaLink 4 or DUO - Getting Started
Step 1 - Create An Account
If you don't already have an EyezOn account please click HERE to create one.
Step 2 - Add Device To Account
Log into your account and click the "Add New Device" link on the left side.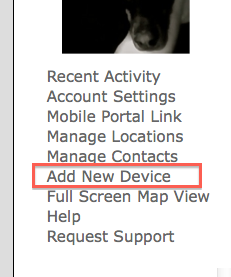 During the process you will be asked for the MAC number which is located here on an EnvisaLink 4 or DUO. Make sure to choose correctly when asked if the device is for a DSC, Honeywell or UNO/Stand-Alone system.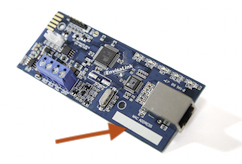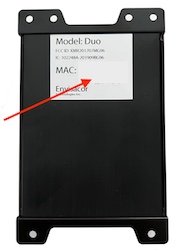 Step 3 - Physically Install The Device
Follow the instructions that came with your module to physically install the device. Make sure all five LEDs on the module are on.
Step 4 - View Device Details
Your new device will show up in the left hand column. Click on it to go to a device details page. Any other new devices you add will appear in this left column.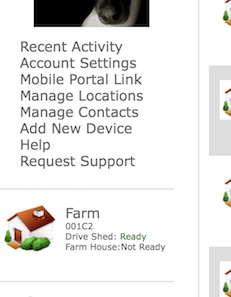 Click on the "Manage Contacts" link in the left column to add new contacts and set up the alerts that will be received at the pre-installed smart-phone contact..